The LPH Group's mission is to produce cutting-edge plastic and metal components and kits tailored to your final product. Thanks to our advanced production technologies, we offer a wide portfolio of components to satisfy the requirements of even the most demanding customers from various manufacturing sectors.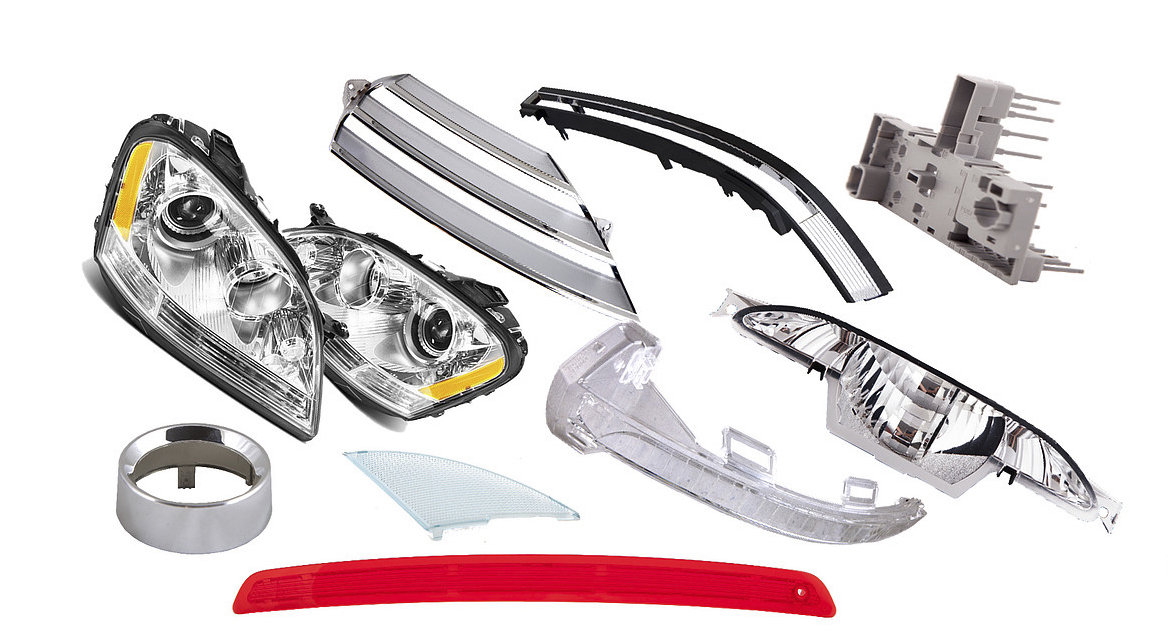 In the automotive field, we specialize mainly in the production of components and assemblies for car headlights. We use single- and multi-component injection moulding technology, with an option for subsequent surface treatment by aluminium vapour deposition in a vacuum. This creates a shiny mirror surface reflecting light all around the interior of the headlight. Our products are trusted by leading automakers including not only Ford, Volkswagen, and Opel, but also Mercedes-Benz, Audi, BMW and Rolls-Royce.
White Goods and Garden Equipment
In the market for white and garden equipment, our mouldings can be found in the products of Whirpool, Indesit, Bauknecht, Bosch, Siemens and Stiga. These are especially high-gloss, aesthetic parts, produced using our special moulds with a mirror finish. Furthermore, these products have optional features such as lacquering, galvanic chroming, and can also incorporate the hot stamping method.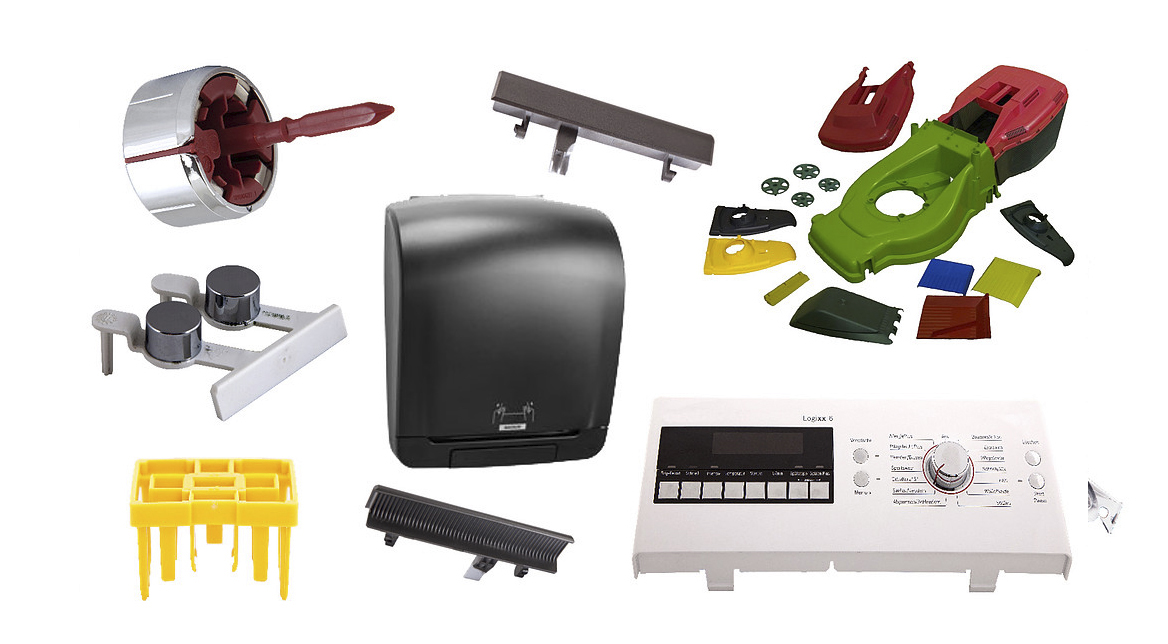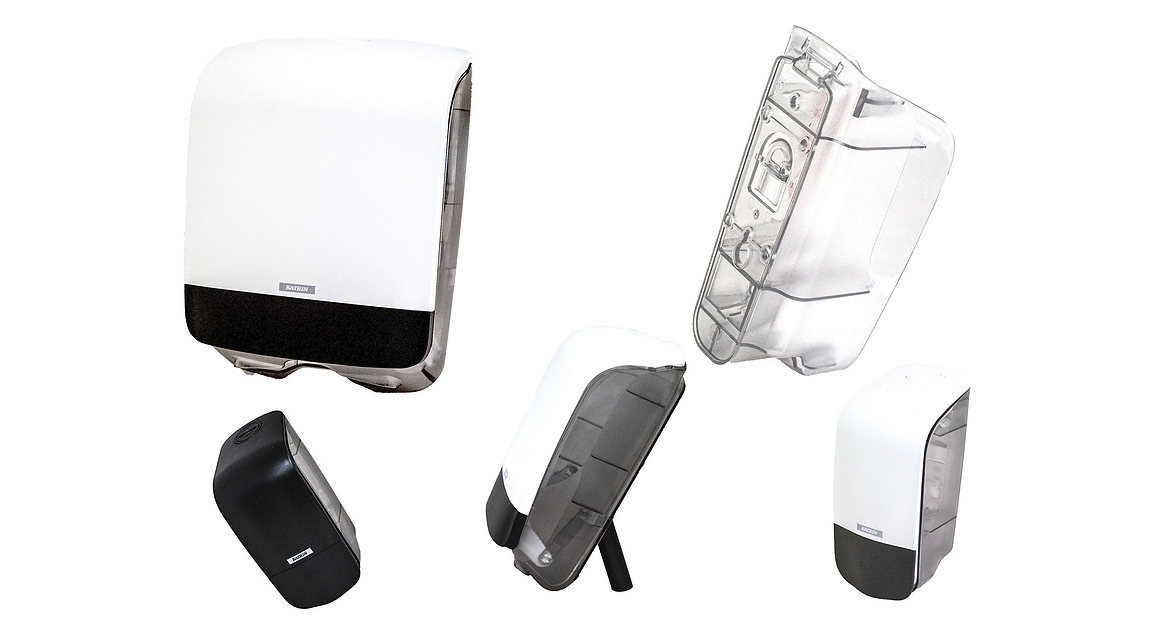 In this industry, our main customer is the multinational company Metsä Tissue, for which we produce paper towel dispensers, soap dispensers and other toilet equipment.
Electro-Technical Industry
In this field, our main customers are OMS, a.s. and Regada, s.r.o. We produce components for industrial lighting, caps, gears, coils and controls for various specialized electrical equipment.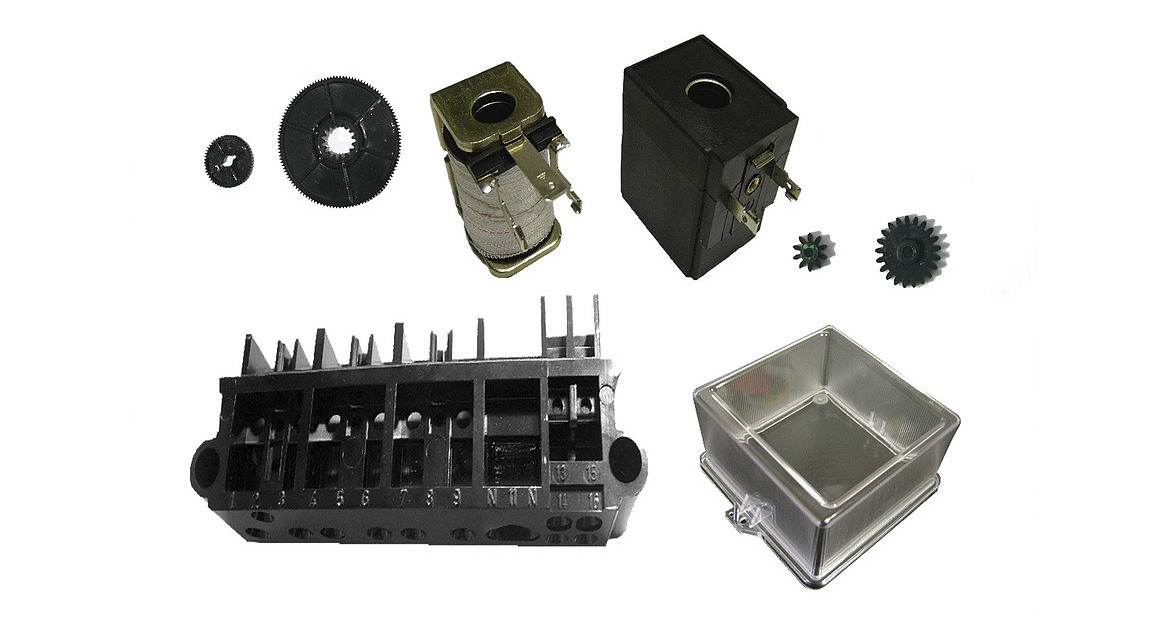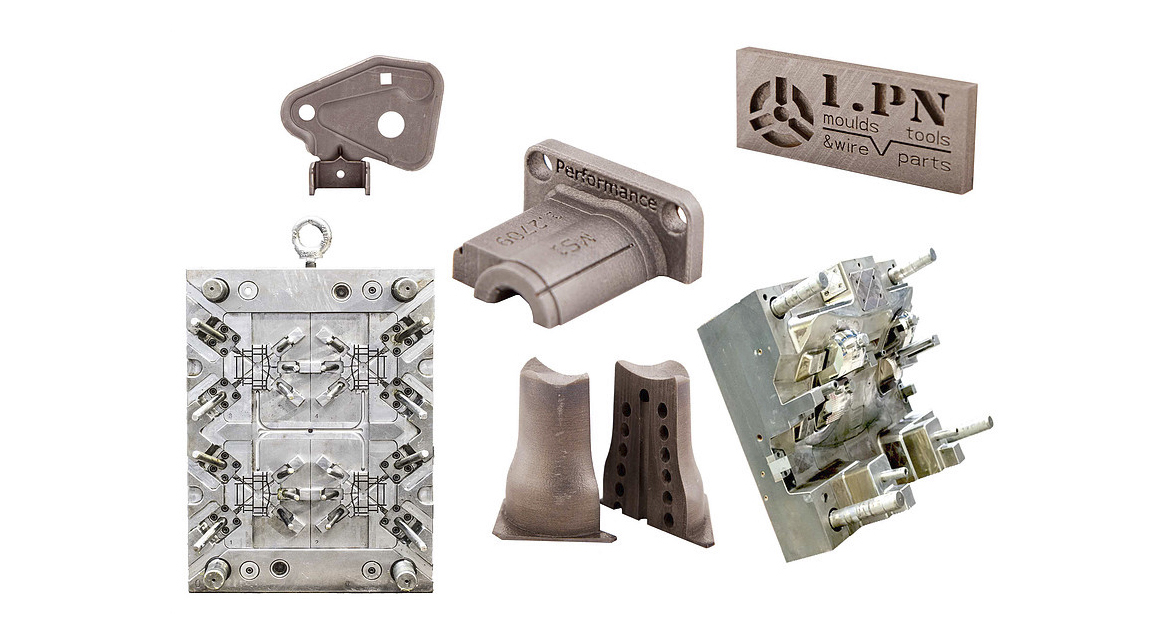 In our 1st Prešov Machine Shop, s.r.o. we produce moulds for multi-component kits, utilizing injection moulding for both 2K and 3K. These moulds allow the production of components of various sizes and shapes, accurate to hundredths of a millimetre. For the manufacture of certain components we also use CNC machining centres with advanced EDM technology. We are also the only manufacturer in Slovakia to use a special 3D printer for metal, which by the method of laser metal sintering allows the production of unique and complex metal parts that could not be produced by any other method.
1st Prešov Machine Shop, s.r.o. has production facilities for bending wire and pipes. These, together with other sheet metal stamped components, are assembled and welded into complete kits ready for final assembly into customers' finished products.